It's time for Round 2!  All of these feisty heroines had the staying power to knock out a member of the opposing team, but how will they do against each other?
Film Bracket
vs.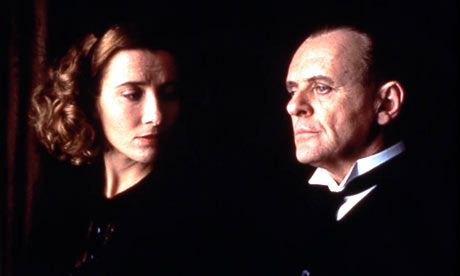 Ally Sheedy vs. Emma Thompson
I don't mind telling you, this is a tough one to call.  Ally Sheedy of Team Carmen was the dark horse of this round, and frankly seemed unlikely to make it out of Round 1, based purely on the bracket submissions; the majority of you called it for Molly Ringwald, as did I.  This one was the biggest gap between the brackets (i.e. who everyone playing to win tickets PREDICTED would win) and the Facebook/blog voting (who everyone voting WANTED to win).  So she had enough grit and gumption to take out Ringwald (arguably the defining ingenue of an entire decade) with a substantial 60% of the vote.  We appear to have underestimated her.  But her opponent Emma is one of the single strongest players left standing from Team Giselle; a significant number of you picked her to win the whole show.  Her match against Sharon Stone last week was a tough one; it was neck-and-neck all day, but Emma finally emerged victorious, and then went home to drink tea, eat crumpets, and watch the royal wedding on her DVR while texting Hugh Grant about how wacky the hats are.  Because that is what I imagine a typical day for Emma Thompson looks like, and if I'm wrong I don't want to know because it sounds AWESOME.
History Bracket
 vs. 
Lady Macbeth vs. Esther
This is the one to watch.  These two queens both knocked their competition out of the game without even breaking a sweat, and they're more than a match for each other.  Lady M has age and experience on her side, plus she's obviously comfortable with weapons and she's ruthlessly ambitious.  She brought her A game in last week's match with Desdemona, and is ready to take out anybody that gets between her and what she wants.  But Esther's no slouch; she may be on the good-girl team, and she may be a moral and virtuous heroine, but the kid's got people skills.  She played King Ahasuerus like a two-dollar fiddle with her charm and ingenuity, and took down the slimy, evil, genocide-plotting prime minister of Persia singlehandedly.  They both know how to get a man to do exactly what they want, although their tactics are pretty much opposite (Lady Macbeth relies on a lot of "If you were a REAL man you'd just go in there right now and stab Duncan in his bed, you wimp," while I envision Esther relying a little more heavily on batting her eyelashes and feeding the king's insane vanity).   So who emerges victorious to head for Round 3: the fiery Scottish murderess who's not afraid to take someone's life, or the fearless teenage concubine who's not afraid to risk her life?


Pop Culture Bracket
  vs.  
Lady Gaga vs. Angelina Jolie
The four ladies in the next two categories made neat work of their good-girl opponents, but how they'll fare in a Carmen vs. Carmen matchup remains to be seen.  Performance artist/pop star/cultural icon/professional wacky dresser Lady Gaga eats starlets for breakfast, but can she stand up to someone as steely as action heroine/Oscar winner/humanitarian/SuperMom Angelina Jolie?  Wait a second; are we the first ones to realize how much these two women actually have in common?  They're both fearless progressive social advocates who use their celebrity as a platform for their causes . . . they both take risks with their fashion and style choices . . . they're both women who retain aggressive artistic control of their own creative choices in industries that are often densely overpopulated by rich old white guys telling pretty girls what to do . . . and they're both on my television and in my magazines nearly 24/7.  In fact, if we rewind back to Angie's pre-Brad days, when she was married to Billy Bob Thornton and they were always doing weird things like wearing vials of each other's blood, and then we compare that to one of Gaga's music videos like "Paparazzi" where she gets murdered over and over . . . and then we think about the fact that Gaga's clothing is so weird that it practically counts as a disguise . . . and we've never actually seen them both in the same room together . . .
OH MY GOD YOU GUYS THEY'RE TOTALLY THE SAME PERSON.  Did I just blow all of your minds???
Literature Bracket
  vs. 
Tosca vs. Milady
In our second Carmen vs. Carmen deathmatch, we have two gorgeous, elegant women who are disturbingly comfortable with pointy weapons and tend to get themselves mixed up in espionage.  Tosca ends up on the wrong side of the law when her boyfriend gets in trouble for hiding a political fugitive, and the evil police chief wants to seduce her in exchange for letting her man go free, so he earns himself a knife through the heart.  Milady de Winter, on the other hand, IS the fugitive; she's hiding a dark, bloodstained past of murder and mayhem, and she's changed her identity while she's on the run from the law.   I suspect that if they ever met, these two would either be great friends – drinking red wine, plotting the overthrow of the male establishment, and talking shop about dagger maintenance – or mortal enemies.  Milady has the advantage of also knowing how to use a pistol, but Tosca got her revenge with a knife she just grabbed from the dinner table, so she's clearly plenty resourceful.  Who's going to tackle this GOLDEN crossover fan fiction opportunity?  I'm picturing a graphic novel, so we can do justice to all the fabulous gowns and hats.
Voting is open in the comments!  Go!